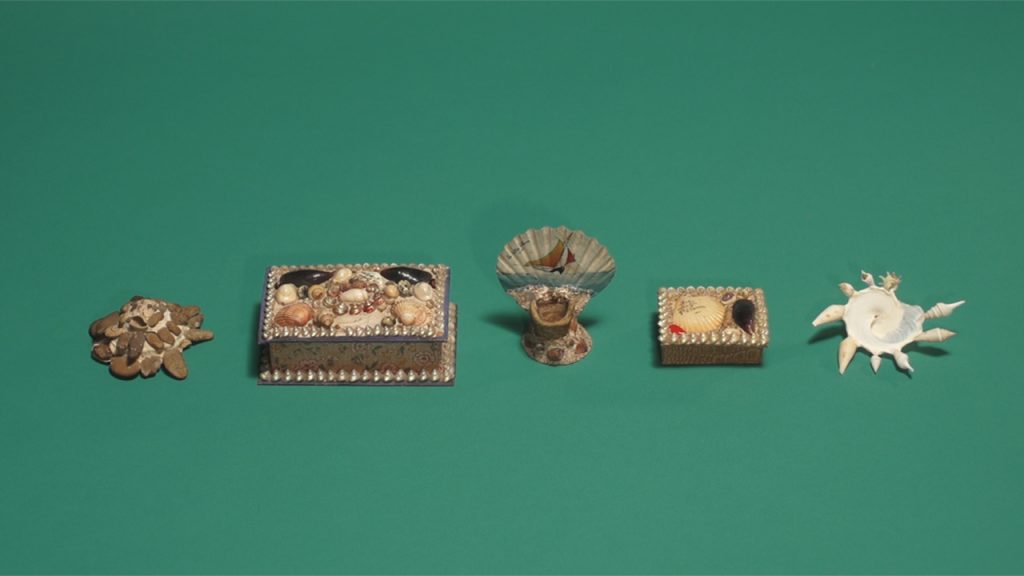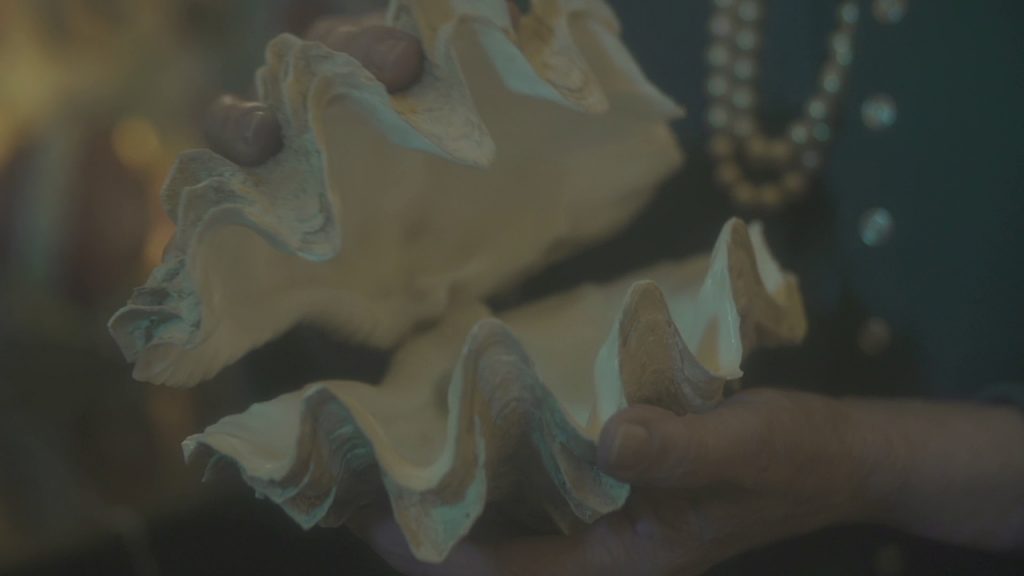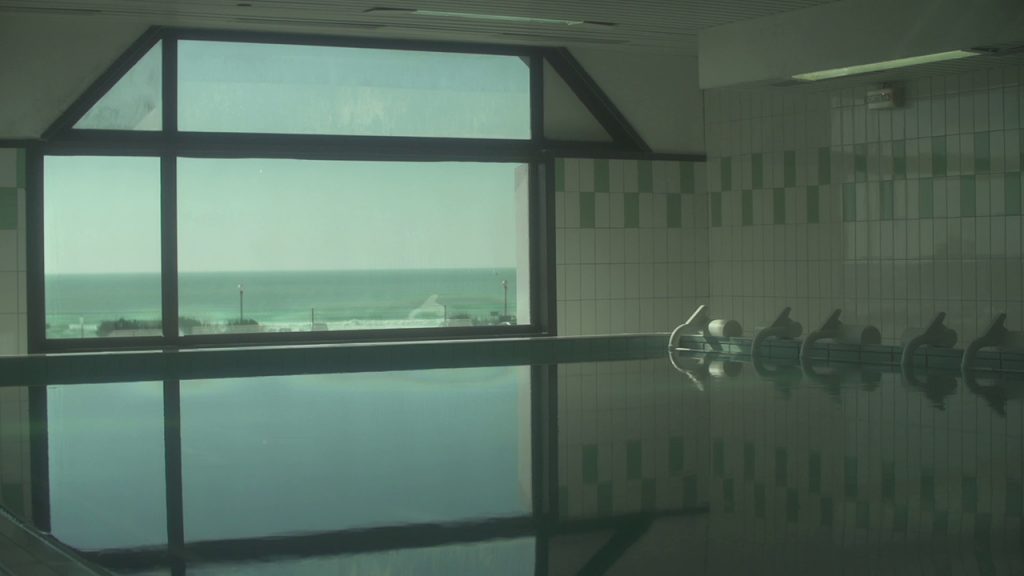 The Waterway, 2014 / Un Passage d'eau, 2014
The Waterway
HD, 23', 2014

The film takes place in a sea resort on the atlantic coast in France. A group of subaquatic archaeologists are looking for the remains of ancient shipwrecks, and try to preserve what they find from corrosion. A spa proposes its clients to rejuvenate with the help of seawater treatments. Meanwhile, a mysterious group of retired people are set on finding the way to eternal life. Does the future of humanity lie underwater ?

Written and directed by Louise Hervé & Chloé Maillet
Production redshoes & I. I. I. I., with the support of La Région Pays de la Loire, Pôle Image Haute-Normandie, Liverpool Biennial 2014 (European Culture Programme 2007-13) & la Passerelle Centre d'art contemporain – Brest
With Brigitte Roüan, Bernard Verley, Mathurin Maret, Philippe Bilheur.
—
Un Passage d'eau
HD, 23', 2014

Certaines créatures marines, comme le homard, sont peut-être immortelles. L'homme pourra-t-il, dans le futur, se transformer au lieu de vieillir ?
Hypothèses : au large d'une station balnéaire, des archéologues amateurs plongent sur les sites d'anciens naufrages, et tentent de préserver leurs découvertes subaquatiques des outrages du temps. Dans une ville côtière à peu près semblable, un institut de soin propose aux curistes de profiter des bienfaits de la mer pour rajeunir, tandis que dans d'anciens bains-douches, un mystérieux groupe de retraités a formé un club dont l'objet principal est d'accéder à la vie éternelle.