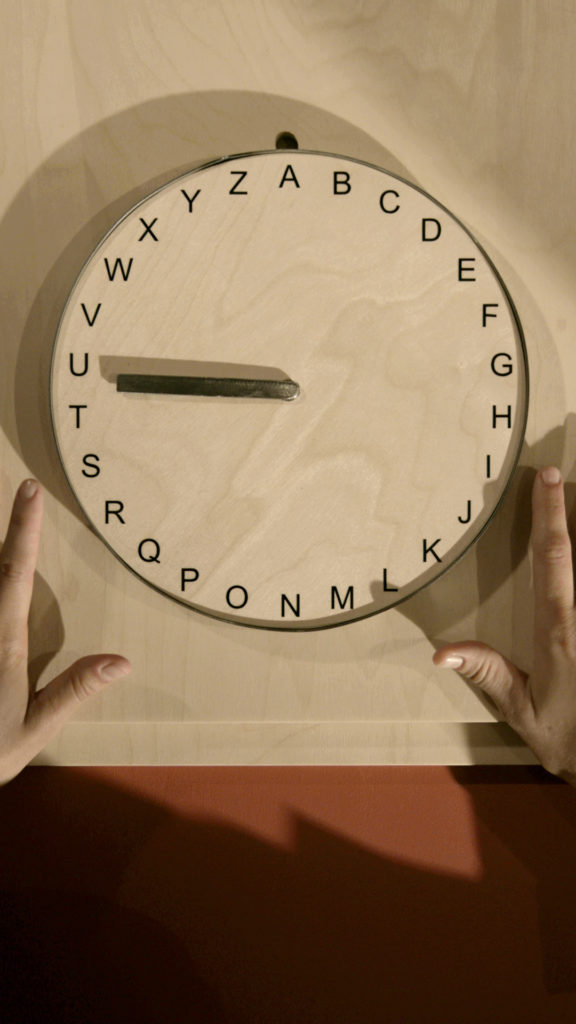 L'évocateur, avec matali crasset, d'après les plans de l'invention de Godin, bois, métal, ,2018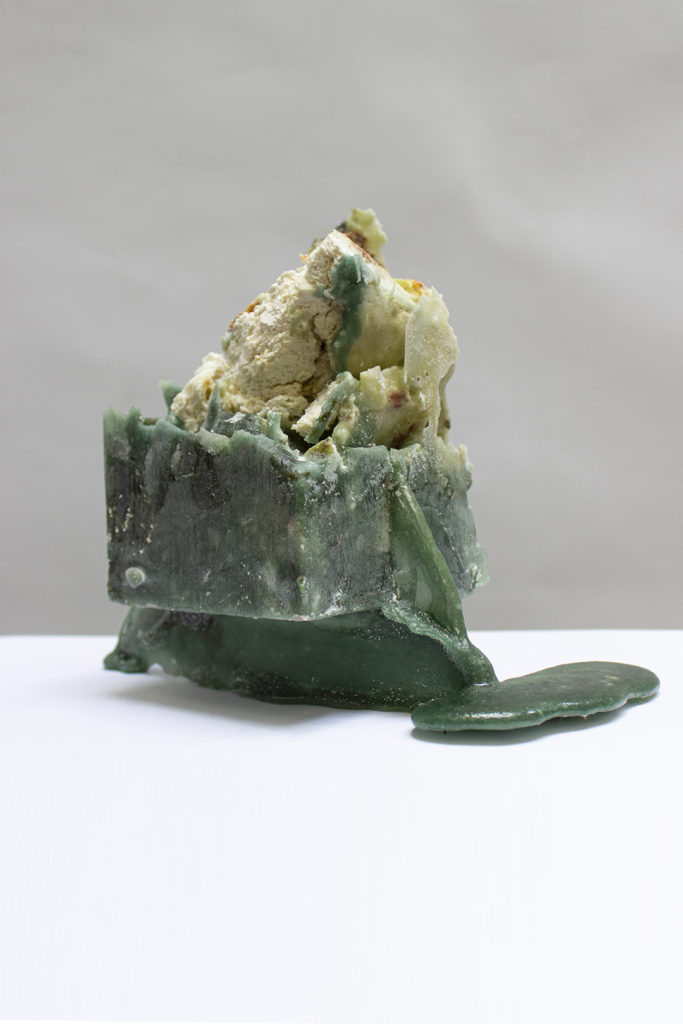 Liquidum II, avec Lucile Viaud, Verre Glaz (Composition de fragments de verres soufflés, mousse de verre, et composition brute – cuisson double, 48h), 2020, image Atelier Lucile Viaud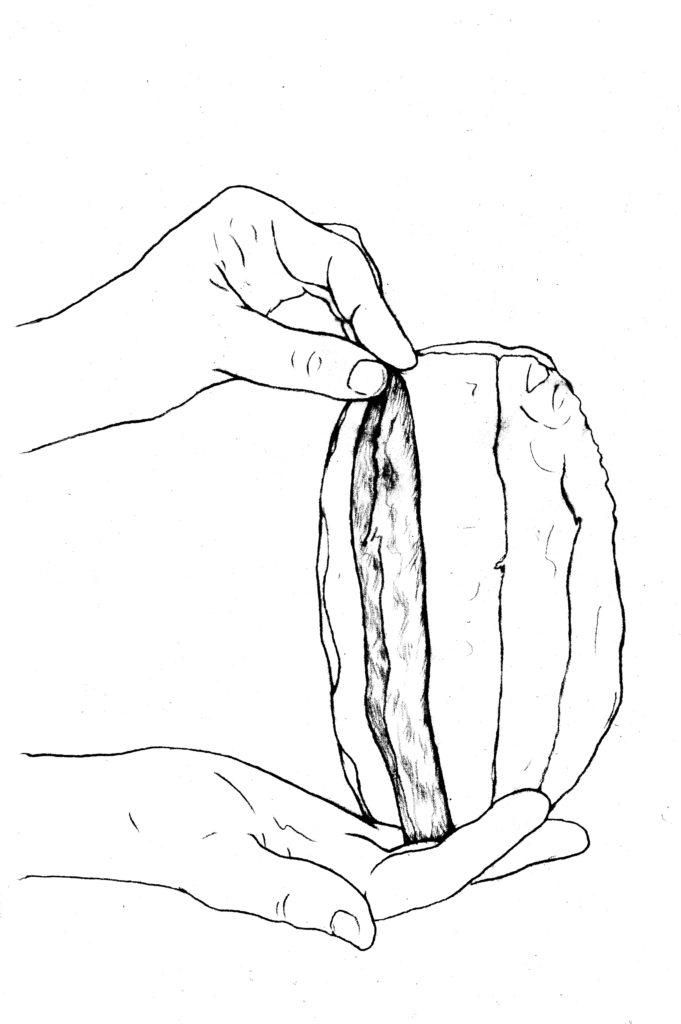 Future Lithic Reduction, dessin, 2020

NEWS

Un Projet Important de Louise Hervé et Clovis Maillet (2009, 38 min), projeté au Carreau du temple, Paris du 11 au 17 juillet dans le cadre du festival JOGGING ++
Esprit es-tu là ? Les peintres et les voix de l'au-delà, group show, 10 June – 1 November 2020, Musée Maillol, Paris ++
curated by Savine Faupin
L'évocateur, et Imitation d'Elise Müller (sous l'influence de C.B.), ensemble de peintures et objets explorant les liens entre peinture spirite, fouriérisme et utopies sont présentés dans le cadre de cette exposition collective au Musée Maillol, co-produite par le LaM Villeneuve d'Ascq, consacrée aux peintres spirites du Nord.
*
L'évocateur and Imitation d'Elise Müller (sous l'influence de C.B.), a series of objects and paintings exploring the connections between spiritualist paintings and social utopias such as Fourierism, are part of a group exhibition at Musée Maillol in Paris showcasing the works of spiritualist painters from the North of France.
***
Words at an Exhibition, an Exhibition in 10 Chapters and 5 Poems, group show, 5 September 2020 – 8 November 2020
Busan Biennial 2020, Museum of Contemporary Art Busan, Korea ++
Curated by Jacob Fabricius
Pour la Biennale de Busan 2020, est présentée pour la première fois Or I Swim in the Sea, Does the Sea Swim In Me, une installation comprenant des objets prêtés par les Haenyeo de l'île de Jeju, une communauté de femmes plongeuses en Corée, des vitrines réalisées par un artisan de l'île, des fossiles et objets en verre collectés sur la côte atlantique, ainsi que Liquidum, une nouvelle série de sculptures réalisées en collaboration avec la designer Lucile Viaud, qui utilise des matériaux provenant de sites précis, avec une préoccupation éthique, pour élaborer ses recettes de verre marin. Le titre de l'installation est lui-même une citation tirée du roman de science-fiction de Joan Slonczewski, qui est aussi biologiste, et qui y imagine une planète à l'écosystème complexe et harmonieux, peuplée de femmes. L'installation est présentée en lien avec le film Un Passage d'eau, 2014, dont le personnage principal est une femme qui se transforme en créature marine, pour atteindre la vie éternelle.
*
Or I Swim in the Sea, Does the Sea Swim In Me is a site specific installation comprising objects lent by Haenyeo in Jeju, a community of women divers in Korea, glass cases made by a craftsman in Jeju Island, fossils and glass objects collected on the Atlantic coast in France, and a new series of glass sculptures, Liquidum, made in collaboration with glassmaker Lucile Viaud, who uses geographically and ethically sourced materials to elaboate her Sea Glass recipes. The title of the installation quotes a science fiction novel by Joan Slonczewski, writer and biologist, who imagines a complex and harmonious ecosystem on a planet inhabited by women. The installation is presented in relation to the film The Waterway, 2014, about a woman transforming into a sea creature in order to achieve eternal life.
***
La Vie des tables, group show, 20 September – 13 December 2020, Le Crédac, Ivry / Festival d'automne ++
curated by Claire Le Restif
Sur l'espace de la table proposé par le Crédac, nous présentons une version narrative, et en réduction, de l'installation Or I Swim in the Sea, Does the Sea Swim In Me, qui est visible au même moment au Musée d'Art Contemporain de Busan en Corée – lieu que nous n'avons finalement pas visité, et que nous avons seulement exploré sous forme de maquettes et de textes, depuis notre table de cuisine.
*
On the domestic table which is the common denomitator of the exhibition at Crédac, we are presenting a narrative version, a kind of scale model of the installation Or I Swim in the Sea, Does the Sea Swim In Me which is shown at Contemporaru Art Museum in Busan, Korea, at the same time. We did not visit this place as initially planned, we only explored it, through texts and models, from our kitchen table.
***
Rituel.le.s, group show, 30 October 2020 – 21 January 2021, IAC Villeurbanne ++
curated by Pauline Créteur, Elli Humbert, Nathalie Ergino.
La performance Future Lithic Reduction a lieu tous les samedis pendant la durée de l'exposition, interprétée par Agathe Chevalier.
*
The performance Future Lithic Reduction takes place every saturday during the exhibition, interpreted by par Agathe Chevallier