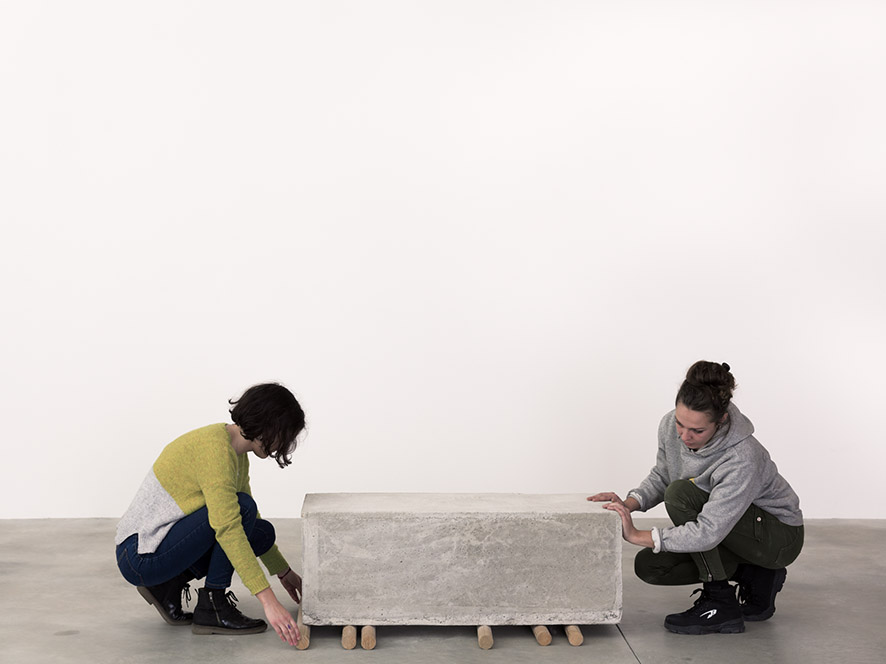 L'Ingénieure qui transportait des pierres, concrete, wood, activation protocol ,2020, image FRAC MECA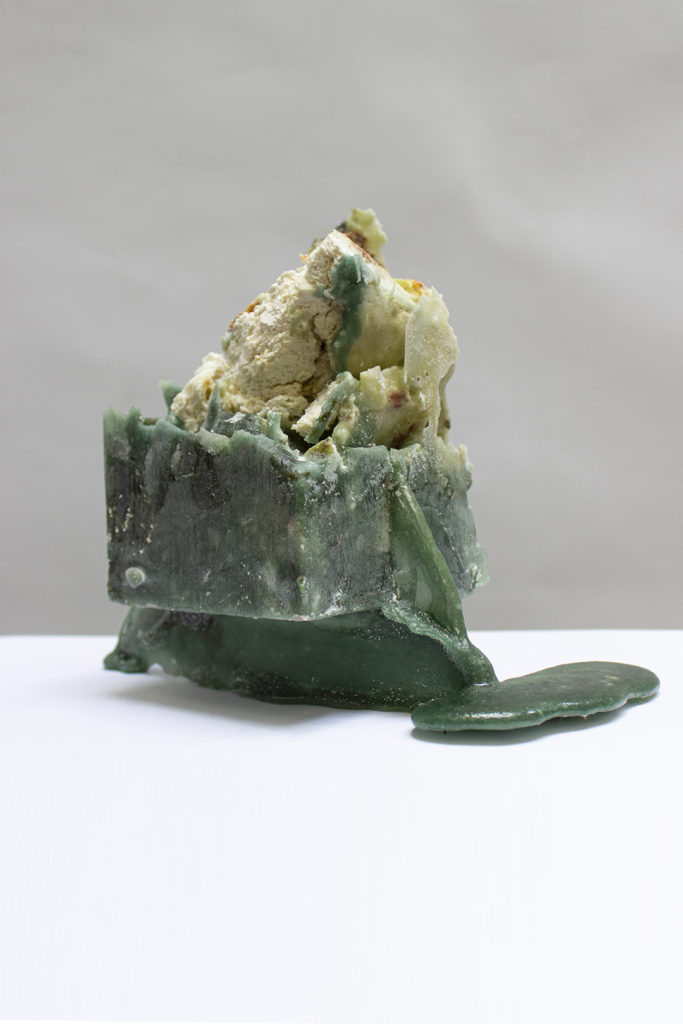 Liquidum II, avec Lucile Viaud, Verre Glaz (Composition de fragments de verres soufflés, mousse de verre, et composition brute – cuisson double, 48h), 2020, image Atelier Lucile Viaud
NEWS

Ce que disent les pierres, performance, Festival Soñj, en partenariat avec le Fonds Hélène et Edouard Leclerc pour la culture, 28 mai 2022, Landerneau, 15h ++
Ce que disent les pierres s'intègre à un cycle de films et de performances autour de la notion de révolution néolithique, une période de changement radical dans les sociétés et l'environnement. Elle se déroule dans un site préhistorique caché, dans un bois de la région de Landerneau en Bretagne.
*
Part of a performance and film cycle about the interpretation of the Neolithic, a period of radical change in society and environment, Ce que disent les pierres (what the stones say) is a new performance written for a hidden prehistoric site, located in a wood in Brittany.
***
Louise Hervé is the laureate of a Villa Medici / city of Montauban residency in 2022.