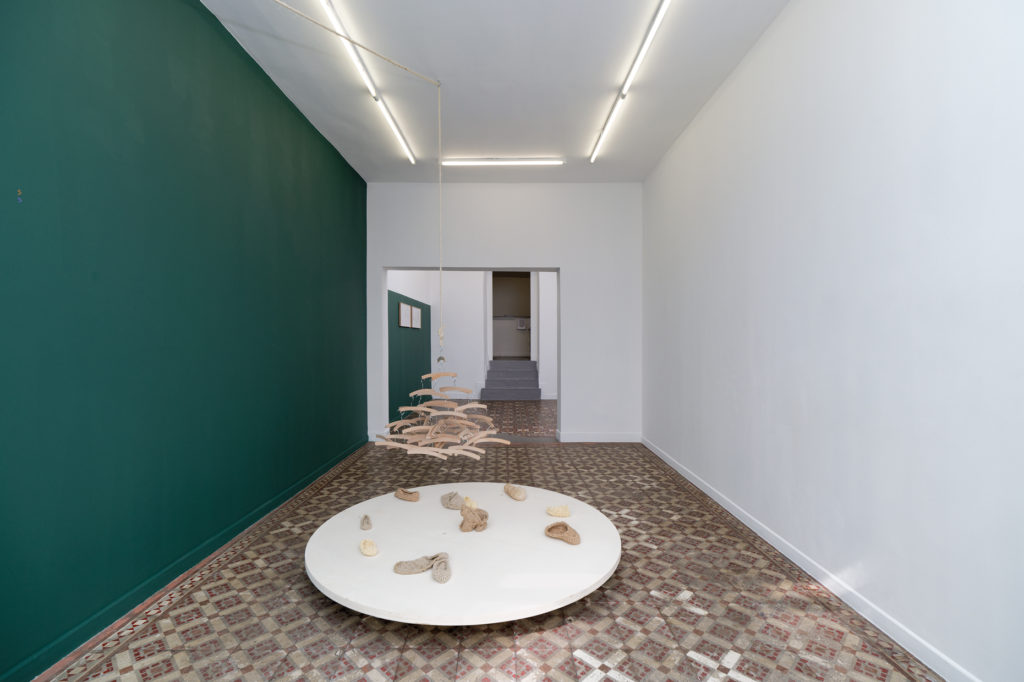 A Gift for the Kea, installation view,2018, image Aurélien Mole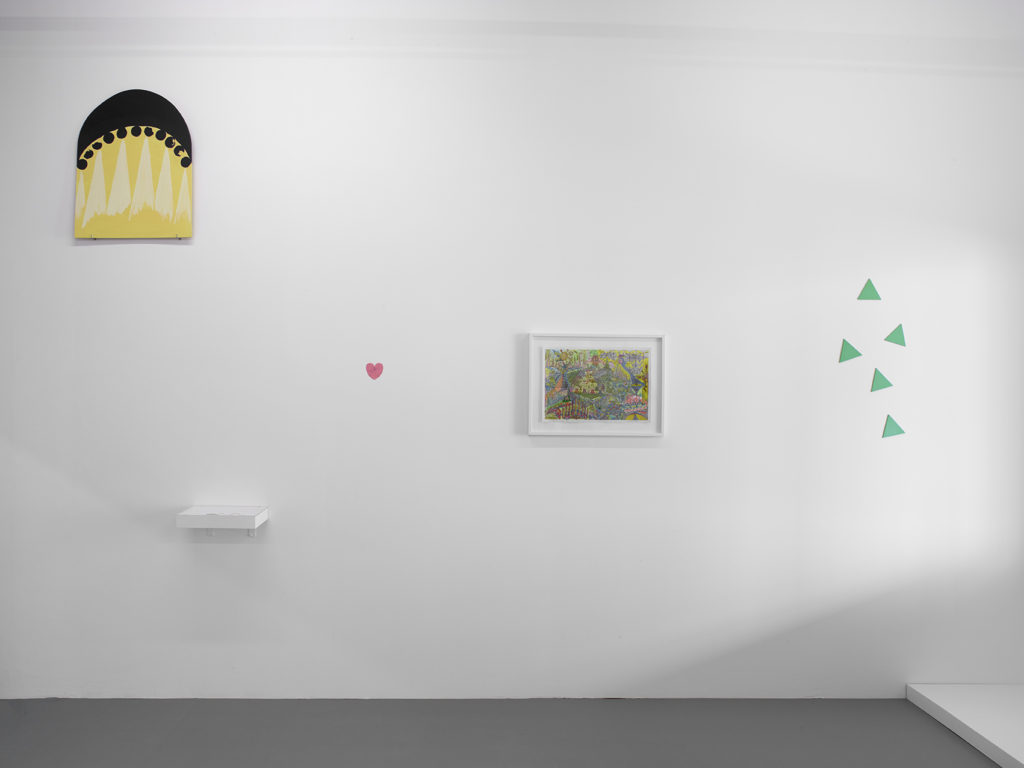 Iguana, Installation view, Le Crédac Ivry, 2018, image André Morin

NEWS
Lesage, Simon, Crépin, peintres spirites et guérisseurs, group show, 4 October – 5 January 2020, LaM Lille Metropole Musée d'Art ++
curated by Savine Faupin
L'Iguane, Les Formes-pensées et L'évocateur, ensemble de film et objets explorant les liens entre peinture spirite, fouriérisme et utopies seront présentées dans le cadre de cette exposition collective consacrée aux peintres spirites du Nord.
Performance inédite dans l'exposition le 12 décembre 2019, « Manifeste pour un travail collectif avec des artistes non-vivants » ++
*
Iguana, Thought-Forms, and L'évocateur, a film and a series of objects exploring the connections between spiritualist paintings and social utopias such as Fourierism, will be part of a group exhibition showcasing the works of spiritualist painters from the North of France in the LaM collection.
New performance December 12 in the exhibition (in French).
A Gift for the Kea, November 30 2019, 17h30
Cosmopolis #2, Centre Georges Pompidou, Paris ++
A gift for the Kea is presented during two days of reflexion on artist-based research, within the platform Cosmopolis #2 in Centre Pompidou. The performance presents our ongoing research on kea parrots and their relationship to objects.
20 mn, in English
***
La Bonne éducation : Regards contemporains sur l'école, group show, 21 September – 2 February 2020, MUNAE, Rouen ++
curated by Véronique Souben (FRAC Normandie)
Sélection de travaux d'élèves issus du fonds, réalisés dans le cadre de pédagogies alternatives, et une nouvelle performance le 1er février 2020.
*
A selection of material from the collection related to alternative teaching methods, and a new performance on February 1 2020.
***